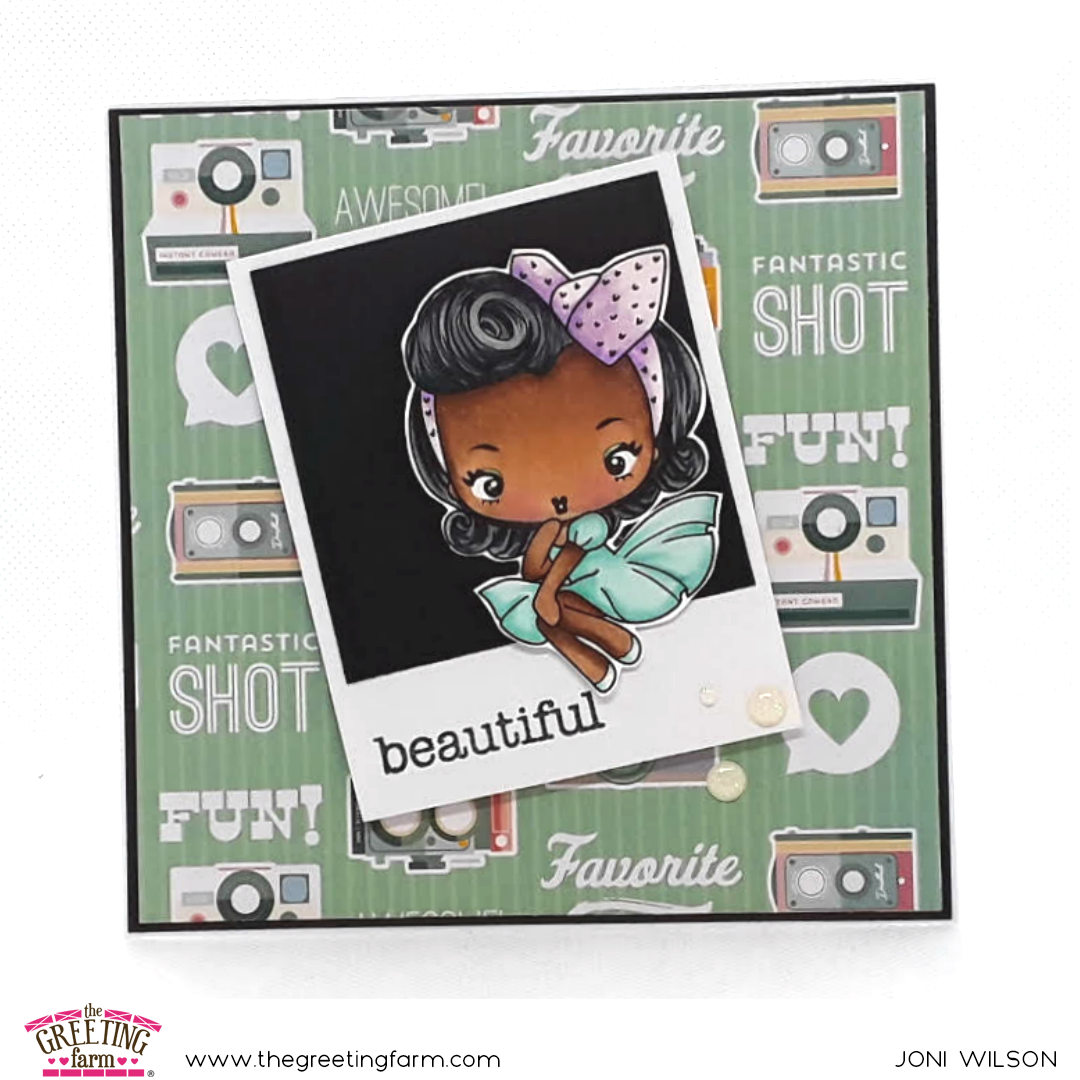 Tip Me Tuesday with a new Cheeky
Happy Tip Me Tuesday everyone! It's Joni here, with our fun feature of color combinations that we've used on our favorite TGF images. Today we are celebrating the day with a brand new digi in the shop! Introducing
Cheeky Darling
:
Ohhhh isn't she a sweetie? Such a little lady, with that retro dress and hair bow, and let's not forget that sassy victory roll!
I was talking with Rosie about moving out of our comfort zones and coloring darker complected skin tones.I have so many shades of brown living in my home that I thought I'd give it a try. :)
Here's my card that I created with the new Cheeky Darling:
Below are the Copics that I used to create her:
E29
add in E39
add in E35
and finally E23
If you want to start up your own little collection of tried and true favorite combos, here are two cards courtesy of Marie. Simply right click to save to your device, then print away!
Thank you so much for coming by today! There are so many fun posts coming up this week, be sure to check back to see what all the excitement is about. Have a wonderful day, everyone!
xoxoxox
Joni