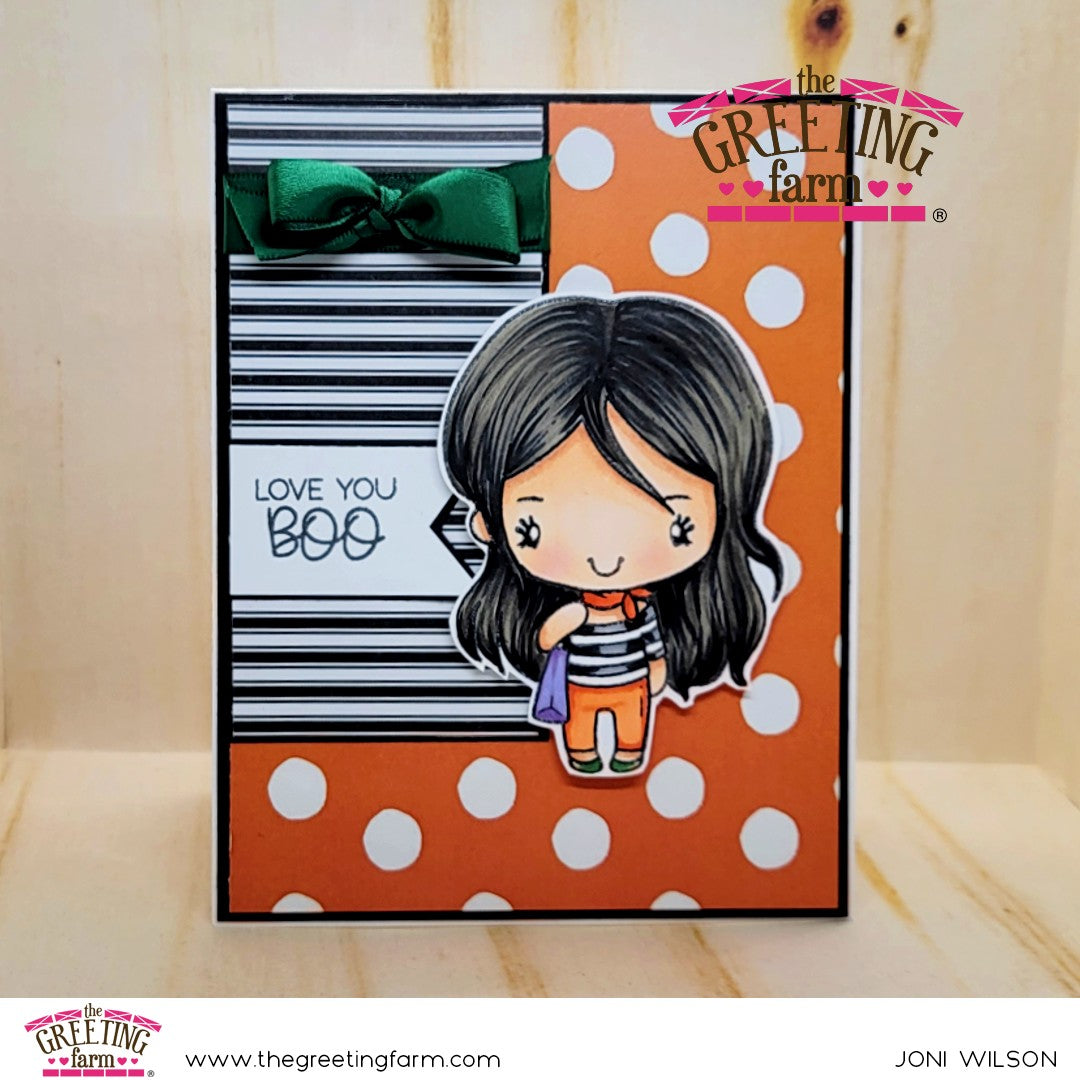 Tip Me Tuesday: Anya on Halloween
Happy day everyone! We're slowly creeping up to the big candy day at the end of the month, and I wanted to color up a non-traditional image for a Halloween card. For this month's Tip Me Tuesday, I used the sweet 
Anya In France
 and paired her up with a fun palette:
And now she's gone from European traveler to a Trick Or Treat chaperone! :) Using black and white, a touch of orange, purple, and green, I wanted her to blend in a bit more while going door to door with the kiddies. The sentiment comes from the
Cool Couple
set which I thought was perfect for this not so scary cutie. 
Just a little reminder that you have the chance to score some fun treats too with our current
Blog Hop
! It ends today at 12pm (CST) so scoot over to that link as soon as you can.
Have a wonderful day, friends! Thank you for coming by.
xoxoxox
Joni