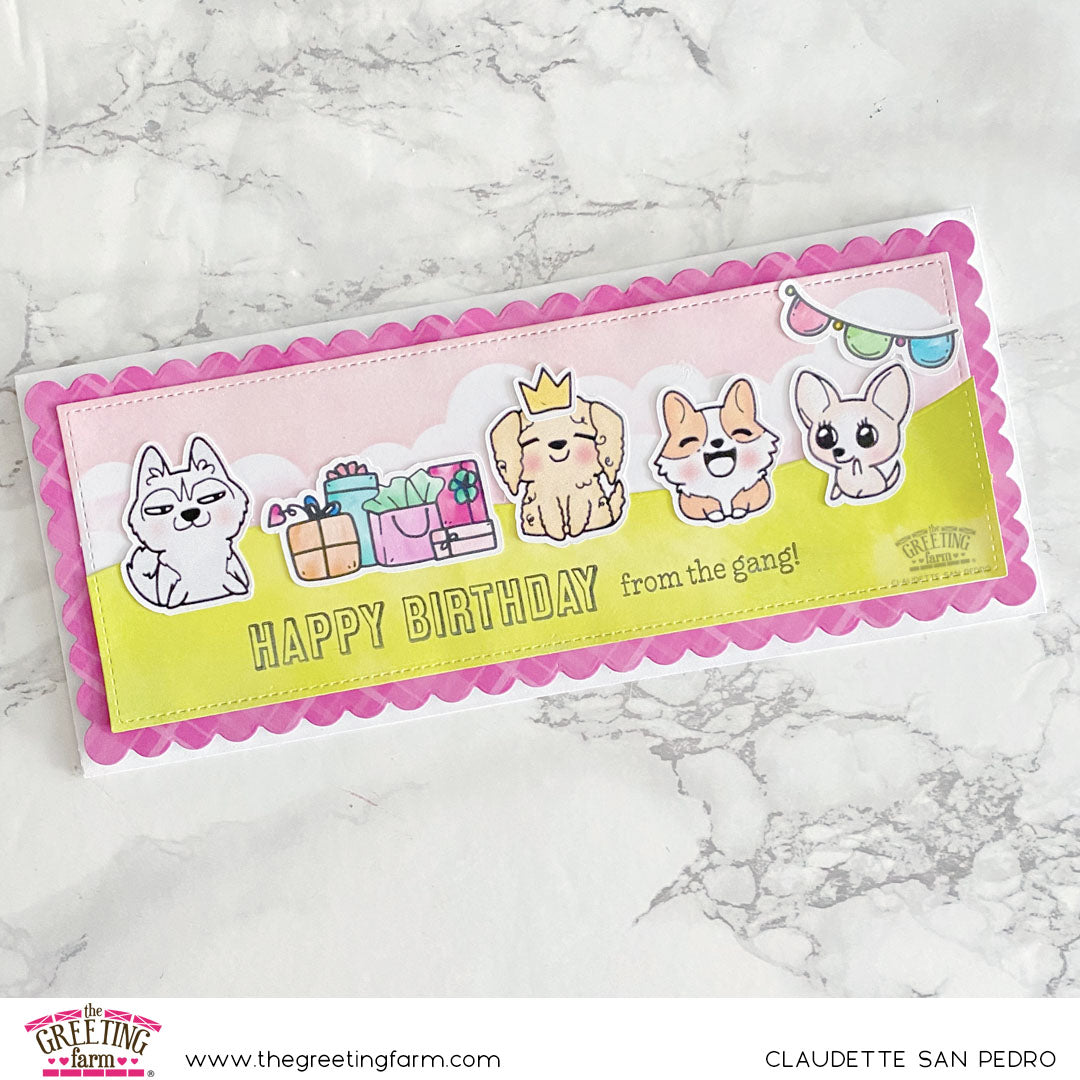 Stamp Feature: Bow Wow Wow
Hello friends of the Farm! It's a
Bow Wow Wow
Wednesday and we're here to help you get through the rest of the week. We pick up our October Stamp Features with this perfect puppy set full of emotions. These furry characters are sure to put a smile on your face because, my goodness, look at the range of their expressions:
I love all the different breeds, they're so much fun to customize for any recipient! The Farm's Designers created such a fun post using these puppies, be sure to click here to see all of their cute cards. We unleashed our own little lineup for today:
Thank you so much for coming by today! October's stamps can be found right 
here at the shop
, we will be back tomorrow with the final Stamp Feature of the month. Happy crafting to you!
xoxoxox
Joni