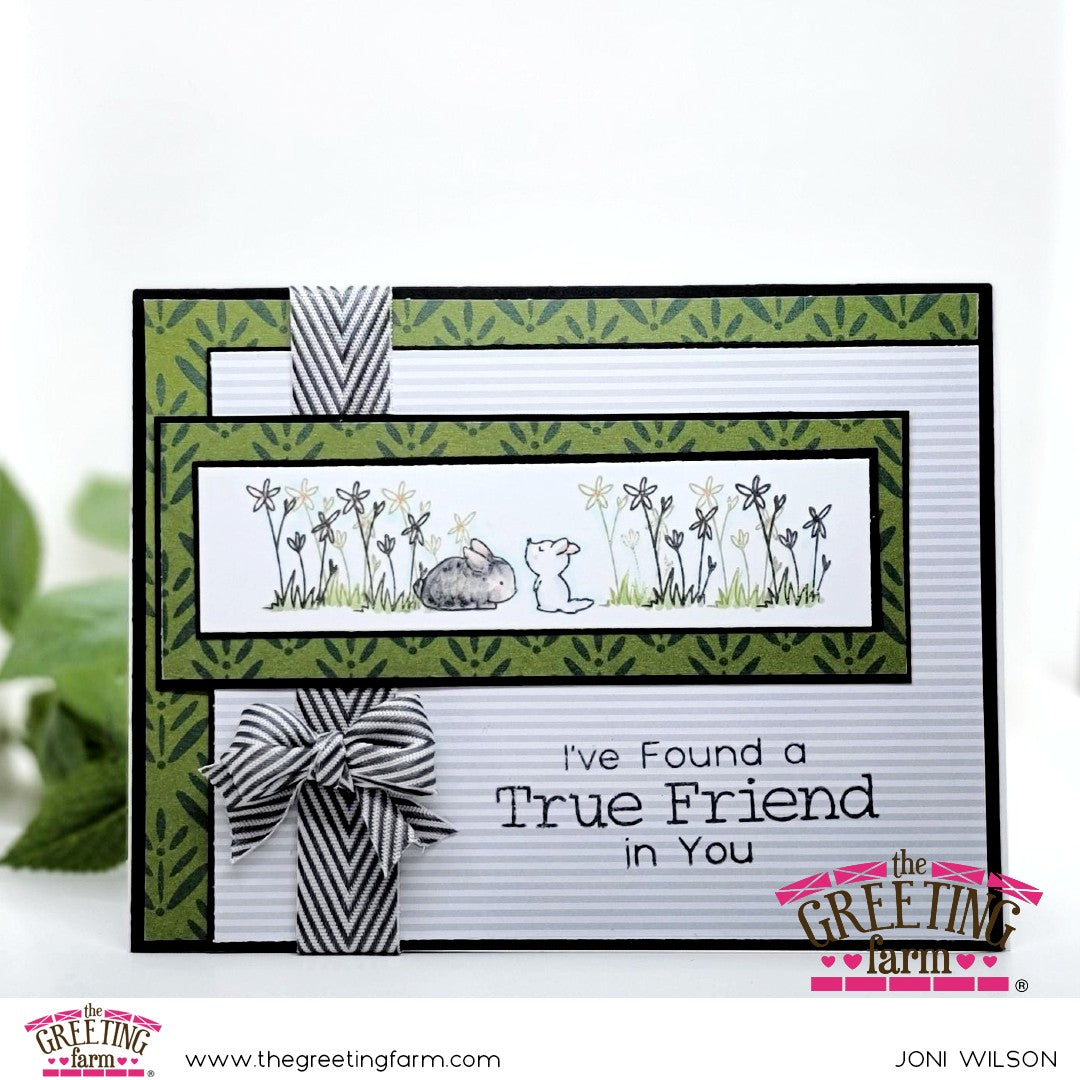 TMT: It's the little things
Happy day, friends! We are in a fun week of Stamp Features but today we're taking a quick pause for Tip Me Tuesday. It's Joni here with a reminder to appreciate the little things...
especially
the ones in TGF stamp sets. I love how Marie creates fun little accessories in her sets, which opens up a whole world of possibilities. For starters I used the little bunny, mouse, and flowers from the
Mini-Remix Wild
set:
Then I added the sentiment from the current April set
True Friend
, to create this card:
They're just the cutest pair of friends! If you create a card using just the accessories and/or little images from any of TGF's stamp sets, we'd love to see it. Be sure to join the Facebook
Fan Page
for a fun community of ideas and friendship.
We'll be back tomorrow with another Stamp Feature, have a beautiful day everyone!
xoxoxox
Joni