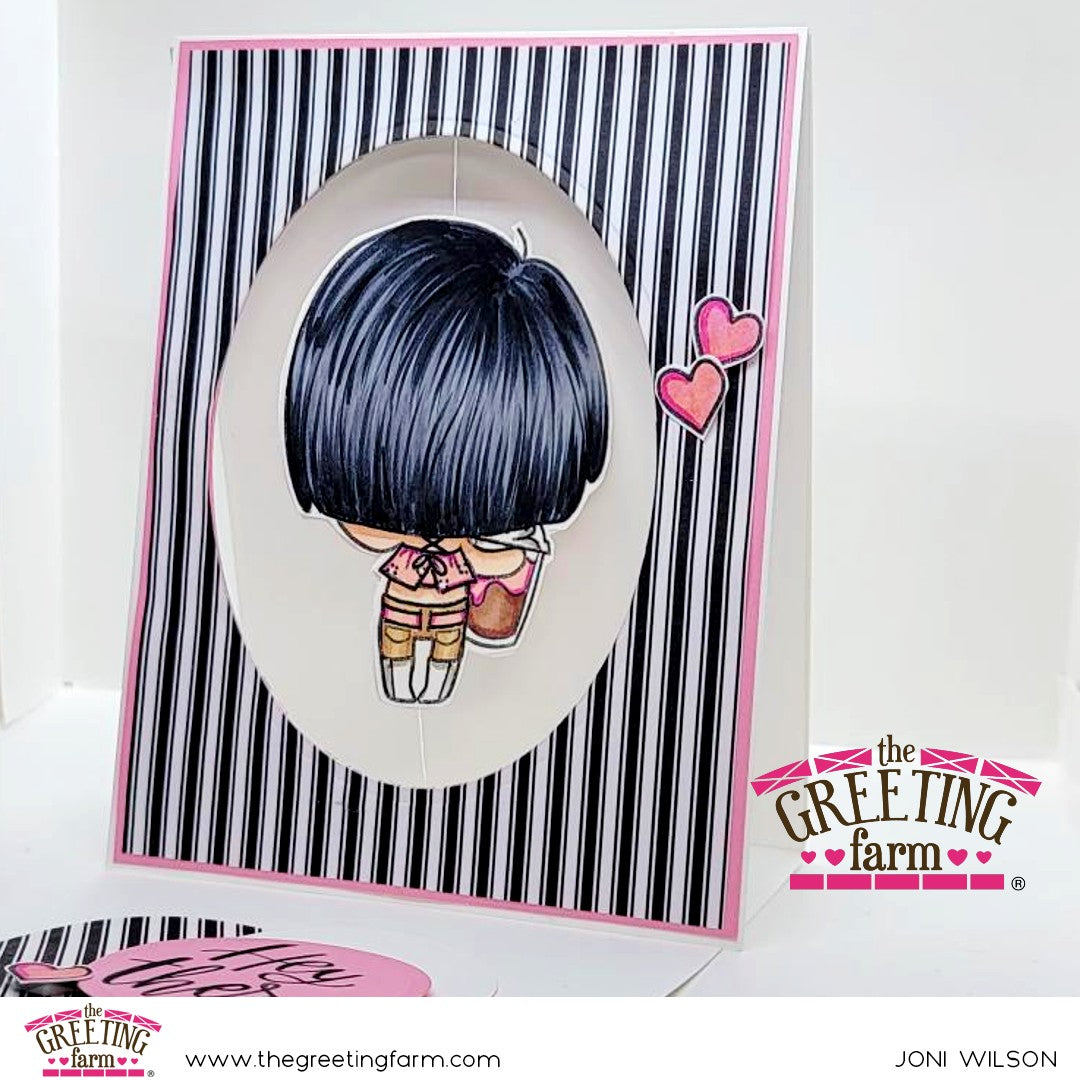 TMT - Spinner card with Frappe-y Anya
Happy wonderful Tuesday everyone! I hope your week is going well so far, I can really feel the indecision of seasons - one day it's sunshine and pollen, the next day it's storming and yellow. ;) For today's post, I wanted to spread a little warm weather happiness, and share a fun little make with 
Frappe-y Anya
. Marie has designed some wonderful front/back stamp sets, so what better card to make than a spinner, modified easel?
To create a spinner card, all you need to do is cut out an aperture through a card front, color up your images, and run any string, twine, or thread through both images. Seal them well with your adhesive, then thread it through the cardstock to dangle your finished image. Adhere any loose ends, and voila! A spinner:

Here's a closer peek, I used an oval die cut, as well as circle dies to use as "stoppers" for the easel card. I like the use of heavy duty white thread to suspend her:
And here is the back of Frappe-y Anya:
TGF has a handful of front/back images in the shop that you can try this technique with:
Let us know if you played with this fun design, we'd love to see it on our
Facebook Fan Page
! Have a wonderful day, friends, thank you for coming by the blog today. 
xoxoxox
Joni