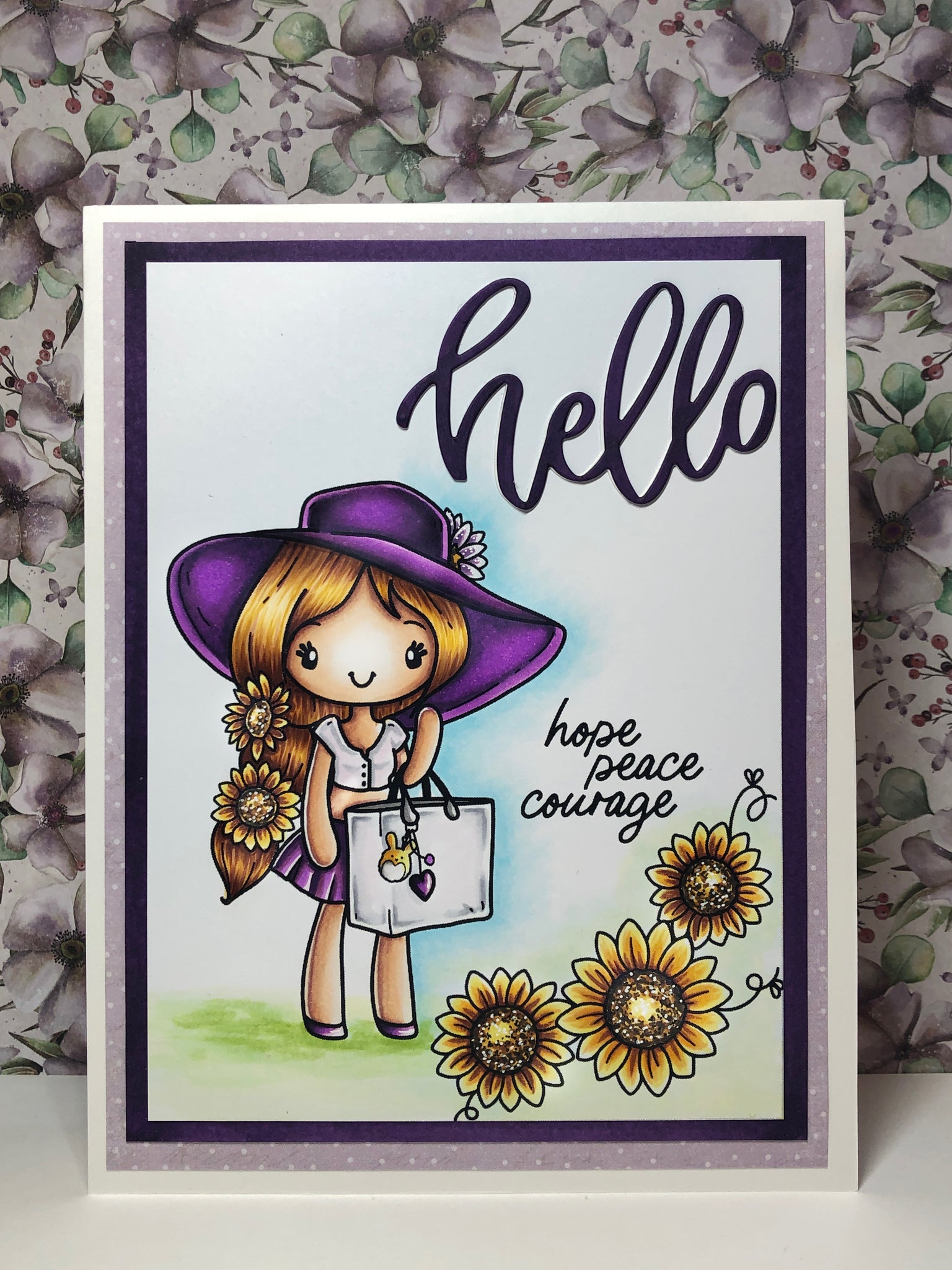 Welcome to our wonderful Guest Designer Christine Copic!
Hello lovely people,
I'm happy to be back on my blog today and share some news with you. Today, I'm sharing with you my first project as a Guest Designer for The Greeting Farm for the Month of May <3.
I used
Miss Anya Sunny
for the girl. The flowers and sentiment are a FREEBIE in store right now called
Hope Peace Courage - FREE digi
. I think they are super perfect together.
Copic Colors I used is:
Hair: E18-15, YR21
Skin: E04-11-21-00-0000
Cloth: V09-06-04-000
Bag: C05-03-01-0 + V000
Flowers on hat: V17-15-000
Sunflowers: E49-99-08, YR27-24-16-14-12 and Y38-13-11-000
Background blue: B00-000-0000
Background green: YG0000-G0000

I hope you like my card for today! You can follow me on Instagram, Facebook and blog!
 Lots of love,
Christine