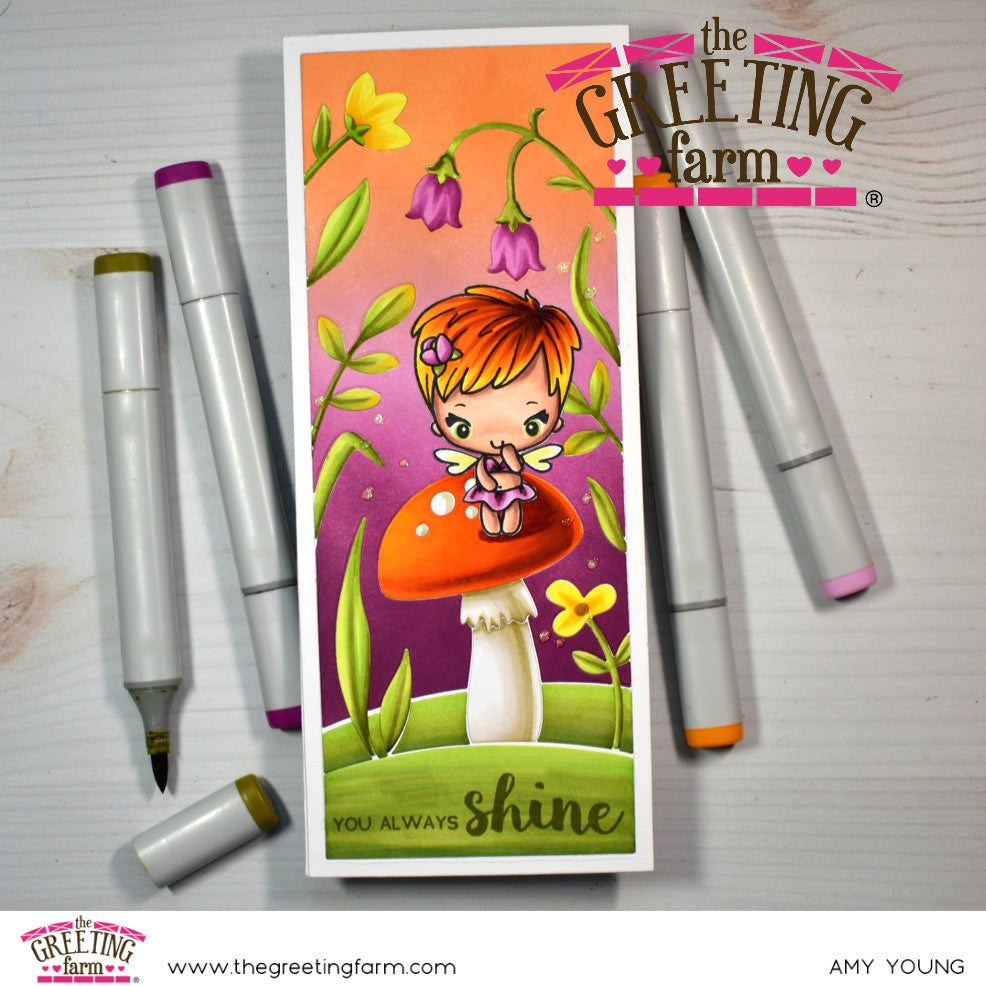 Hello!
Amy here with a different kind of card than I usually do. I've been anxious to color up the super adorable new Layla Fairy Bean that was recently added to the store and I really wanted her to have a magical home to live in complete with large mushrooms and flowers to keep her looking nice and small. Unfortunately I don't have anything like that in my TGF stash of images but maybe if we are lucky Marie will create one of her amazing digi sets for fairy background builders someday, LOL!
Anywho... I did find a great die in my stash that could build just the scene I was after. So instead of coloring a scene from scratch I found myself coloring die cut pieces and fitting them together like a puzzle. Once they were all glued together all I had to do was fussy cut Layla and pop her right into place on top of that large mushroom. She certainly seems quite happy in her magical little glen and I had a lot of fun shaking things up with my paper crafting.  :)
Stay crafty my friends!