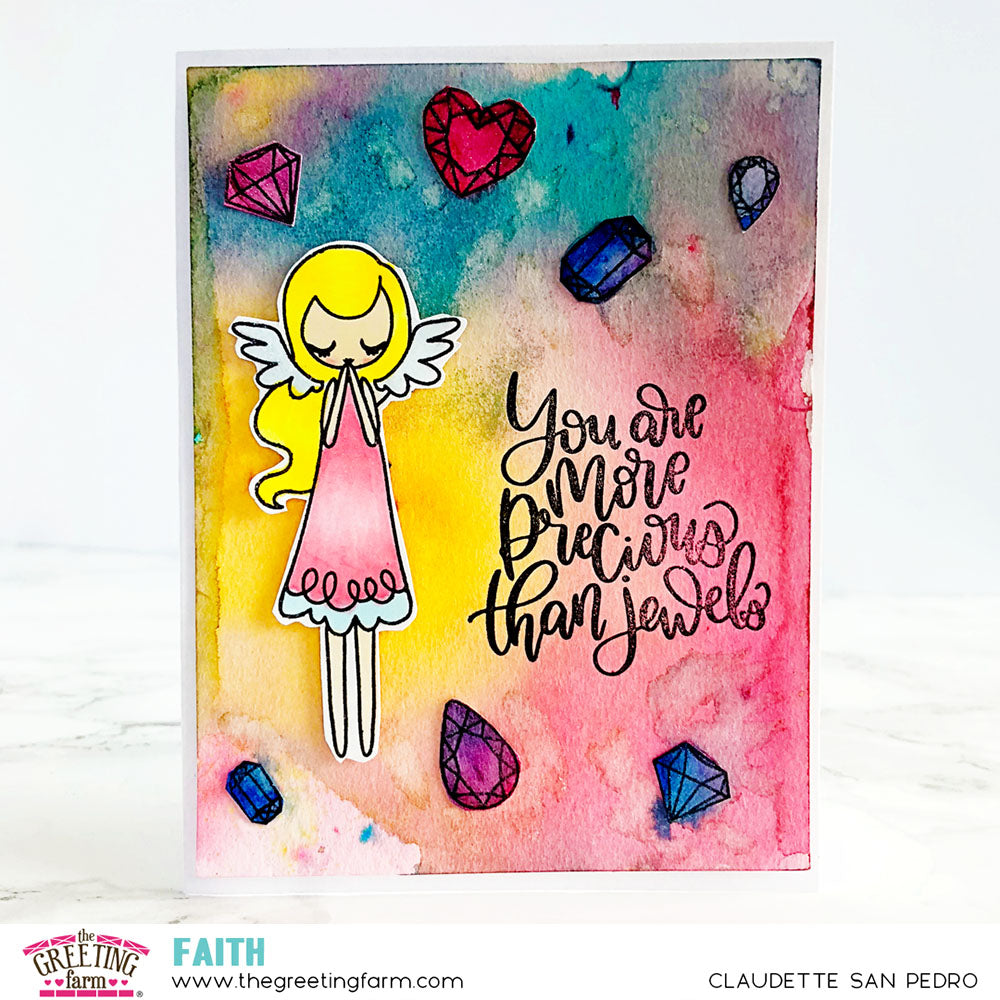 You Are More Precious Than Jewels
Happy Cinco de Mayo everyone!  Claudie here with a Faith card for this glorious weekend!  I created this card with the our newest Faith stamp set called Precious and I think the Angel and the jewels work perfectly together.  If you hadn't noticed but on my Bible page where I used this set (you can view it here), I didn't use the Angel and I've been dying to use her.  I thought making a card for her for one of my nieces to let her know that she in God's eyes is truly more precious than jewels and to always remember that!  I hope this card gave you a push of inspiration on how to use this stamp set!
If you've used this set, please tag us on Instagram or upload it onto our Facebook Fan page.
Also, make sure to check back on Monday as we will be previewing our upcoming Faith stamp due to release on the 15th of this month!  you don't want to miss out because I can see you using it on your Mother's day cards!!! (^_~)