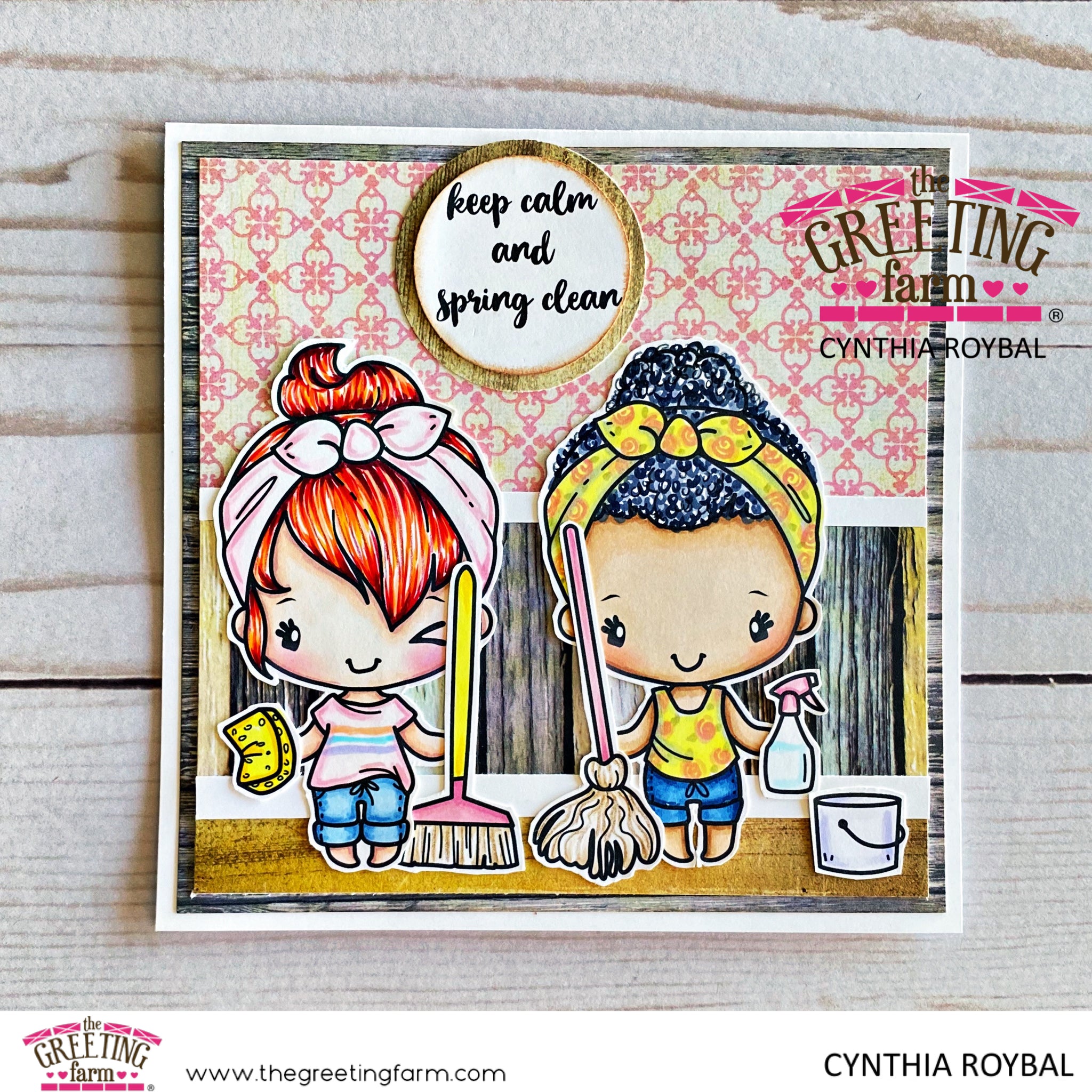 Hello, crafty friends! Cynthia here sharing a fun, square card featuring a digital set called Chore Day. Spring is upon us and it always puts me in the mood to purge and reset my home and crafty space! Chore Day Anyas are here to the rescue! This digital set is perfect for this season!
I colored up both Anya images along with some cleaning elements and created this scene. It was fun coloring their hair with Copic Markers!
I used some patterned paper backgrounds to mimic wallpaper, shiplap, and flooring.

I could not find an appropriate sentiment so I made my own with Photoshop Elements. Both stamped images are ready to tackle and clean their home!

Supplies:
Copic Markers- Light skin E04, E11, E00, E000; red hair R59, R29m YR09m YR04, YR02; dark skin E35, E33, E31, E30; curly hair C9, C7, C5, C3; yellow top Y04, Y13, C3; flowers RV1, RV13, YG91; light jeans B91, B93, B95; dark jeans B95, B97, B99; pink shirt RV34, RV32, RV11
Paper scraps from my stash
Digital sentiment created with Adobe Photoshop Elements
Thanks for stopping by!