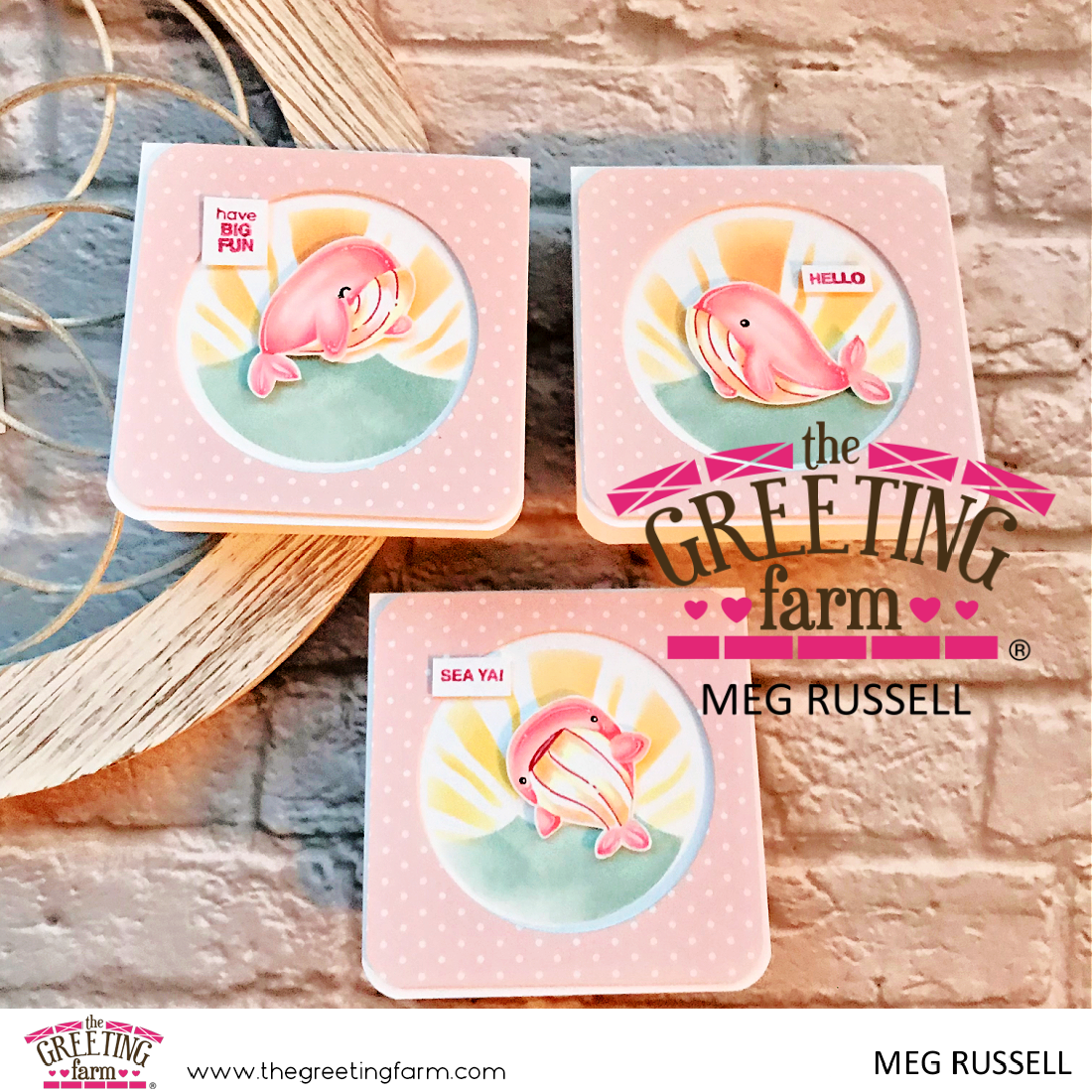 Hello! It's MEG and today I've got some whale fun to share with you!
I just love making sets of small cards, and the new
Mermaid Fun stamps
are perfect for that!
These little ones are 4x4". It's easy to create a fun, yet simple design because the stamps are perfectly sized! And I mean, who doesn't love a pink whale?!
To create these little cuties, I masked and inked the card base with the water and sun, then put everything else up on dimensional foam.
Because the whales are chubby and small, maybe about 1.5" long, these little designs pack a lot of punch in a small package. They are perfect as a "hello there" note for a friend, or to say "I'm thinking of you".
It's hard to decide on a favorite whale. The top left has a great smile, the top right is so chubby, and the bottom whale looks like he is having so much fun.
I sure hope these whales brighten your day!