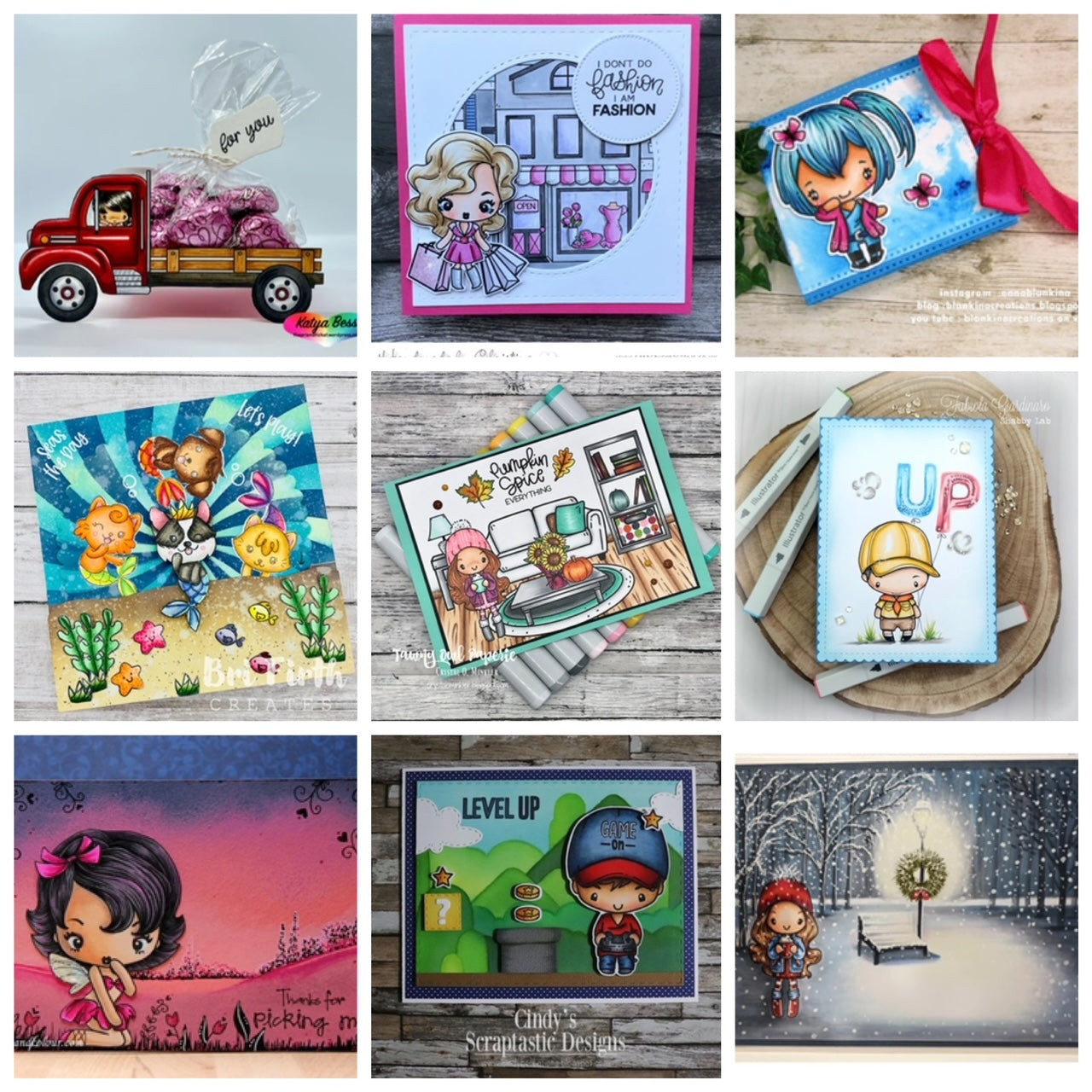 Guest Designer SPOTLIGHT!
Happy Tuesday Farmers! We are doing a special post today. As you all know, every couple of months we scout out talented crafters to do a guest spot with us. We alternate Blog Guest Designer spots every other month with our Tip Me Tuesday segments, which means we only have 6 guest spots a year. If you are ever interested in guesting  with us please post your cards using TGF images to The Greeting Farm Fan Page! We scope out our Fan Page regularly for blog and video guest spots!
For today's special post, we wanted to highlight our Guest Designers from the past year. Each guest made 3 cards the month they were scheduled. Below, I picked just one card to highlight today, but added links to their other posts. We hope you follow these amazing and talented artists on their social media and support them! They have been Farmers for a while and have supported TGF for several years. We appreciate their love, and hope you show them love back!
We hope you enjoyed this guest spotlight! We will see you back here in September to introduce you to our next fabulous Designer!
Hugs,
Rosie